April 27, 2017
Three Logical Preparations You Need When Buying a House
By Art Cortez
April 27, 2017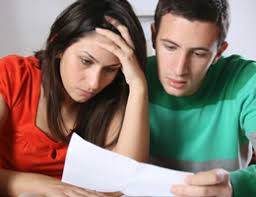 We buy our house at some point in our life. When doing it, we execute our decision based on things we get carried out from our behaviour. From years of experience working as real estate property inspector and my wife as a licensed realtor, we both learned and observed many important aspect of every buyer's decision-making process. We both understand that every situation is unique but the home ownership goal is the same. Today, we'd like to share our thoughts on how you can put yourself in good position to make a better decision when you're about to think of buying your home. It's important to understand the process of buying home requires logically controlled attitude to make your goal a "dream come true", without having to feel a buyer's remorse or regret. Once you missed to employ any of these three preparations outlined below, you'll definitely experience difficulty coming up to achieving your expectations particularly if there are two or more people involved when making a final buying decision. Here are the three things you should do.
1. Mentally ready
When you first thought of buying or simply dreaming to buy home, your brain cells processed many things that would possibly make an impact in your personal life or even your lifestyle. You may even imagine things how you want to see yourself at the end of that decision. Whether the decision you've made is right or wrong, the result really matters. You'll also try to figure out and determine how you can finally get to that home owner situation, from the payment you will use to buy, to whom you ask questions, to professional realtor who can help you throughout the process of ownership. There's some point where achieving ownership becomes a moral obligation both for you and your family. In short, mental preparation requires understanding of pre-buying and post-buying, including the pros and cons of owning a property.
2. Emotionally prepared
It's normal to buy small stuff based on impulsive behaviour. We all do it in many instances. But being impulsive when buying home is very dangerous because you really need to understand it is not a small purchase. It is probably the biggest purchase you ever make in your life. Emotional decision comes naturally when buying your own home particularly if you decide to live there. From location, to the size and type of the house, to the cosmetic or condition look, and to making comparison from homes you've just seen. You really don't want to make big mistake during this process. Remember, there is no such thing as a perfect house. Depending on your preferences which you really need to discuss with your realtor first before start home searching, mental readiness should come first before you will achieve a successful emotional decision.
3. Financially prepared
The most important thing you should do first when buying your house is to get prepared financially. How you organize your financial readiness depend on several factors, from your job status, to income you earn up to the debt you have to make payments. Among other things, your financial attitude will be the determining factor how you maintain budget towards a regular payment such as mortgage. Unless you do full cash purchase, lenders usually the ones who dictate the terms. We've seen buyers who have enough cash down payment toward the purchase but were refused to get approval from the mortgage loan. It was a frustrating experience. It's also about having a good credit history. Make sure you seek advice first from your real estate broker or financial advisor before you start searching home. If your financial status is very well in place and have good credit score, chances are you're good to go.
-----------------------------
If you're looking forward to buy your home soon, we would like to help.
Our Real Estate Broker has all the competence and resources for you to make sure you'll find the right property. You will be properly guided and provided an assistance you need throughout the buying process.
Roselle Telles Cortez is a licensed Real Estate Broker for Century 21 UNIC since 2009.
You can contact her anytime at 514.571.5849 or
Email: rosellecortez@yahoo.com
Visit our website for details: www.cortezgroup.ca
Art Cortez is a real estate entrepreneur and consultant. He's been serving Montreal and surrounding regions as professional building inspector since 2001. He also provide seminar for first-time homebuyers.
Telephone: 514.862.9912
Visit our website for details: www.cortezgroup.ca
Posted by art cortez. Posted In : Home Buyers Tips