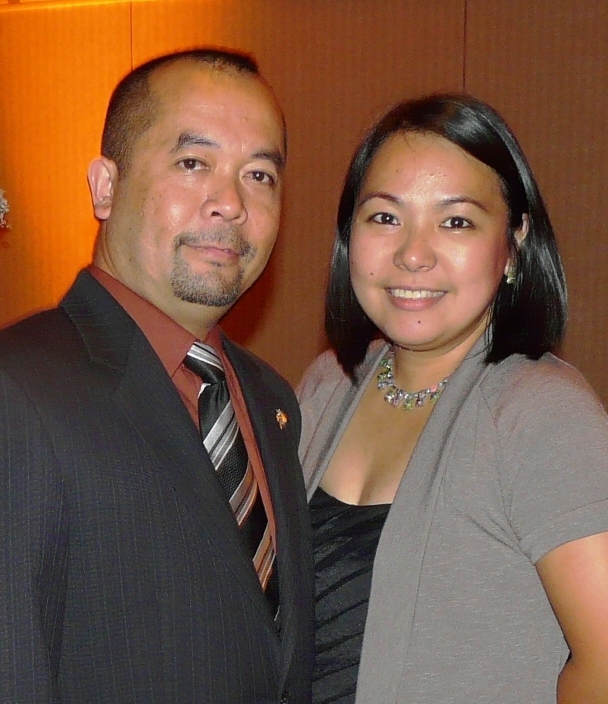 The TEAM CORTEZ".....was so pleased to meet you"
We have more than twenty and counting years of combined experience doing real estate. From the years past, we have established cortezgroup to provide a diversified service platforms, catering needs in real estate industry.
If you are an individual, couple, or family who is planning to buy or sell your house, invest in a property, or simply wanted to improve or renovate your house, then let us sit down and talk. We make sure that your experience will consummate a successful business relationship, while feeling comfortable working with us.
While we enjoy working as a team, we earn our living, simply for who we are, not for what we do. In a very humble way, we are in continuous development of building great relationship with our present and past clients.
For the most, we turn people as our prospects to clients, to friends and even great friends. It's us you want to deal with when you're about to make big decision for your family and in transitioning your lifestyle. We're so pleased to meet you while we look forward to discussing your future goals with us. See how we can help.
Please feel free to contact us through our website, email or telephone and we will gladly schedule a mutually convenient time for a free consultation.
YOUR HOME OWNERSHIP DREAM - "helping you from home searching-to-closing"
Thought of buying soon? It's in your best interest to talk with us about your plan to purchase a home. Right from the beginning, we set ground work and lay out road maps for your ease to follow. Equipped with the right tools, extensive knowledge and more than a decade of experience as well as resources needed to put every transaction together, we surely make your home ownership dream an experience of a lifetime.
Driven by commitment and dedication, our objective is always aligned with your goal to ultimately achieve your home ownership dream with peace of mind and confidence. You can definitely put your trust on us, otherwise we are not in this business today. we can provide you the necessary guidance along with the right and useful information you need, maximize efficiency while helping to keep your expenses down.
If you are planning to own, sell or invest in real estate, or simply considering your options, we would like to offer our help. We can schedule a FREE telephone consulting to hear about your plan, offer some preliminary advice, and inform you of what you can and should do next.
The CORTEZ TEAM Manpower

ART CORTEZ - 514.862.9912
real estate entrepreneur, investor, professional building inspector & consultant

proudly serving Montreal and surrounding regions for over 15-years
involved in various related real estate transaction for years
advocates entrepreneurship within the community
provides seminar and free orientation for first time home buyers
studied business and project management at McGill University, Montreal
bachelor of science degree in civil engineering
over 1500 homes inspected in Montreal,Quebec
ROSELLE TELLES CORTEZ - 514.571.5849
licensed real estate broker in Quebec for Century 21 UNIC, Canada

facilitates and executes real estate purchase, sale transaction, market research, analysis & evaluation, contract negotiation & coordination, due diligence & deal closing
serving Montreal region and surrounding communities
provides free seminar presentation for first time home buyers
studied and completed real estate course at John Abbott College
successfully passed real estate licensure exam in Quebec
GMREB - RE continuing education
Paolo Cortez -
administrative assistant - volunteer part-time
currently involved in pursuing idea of becoming an entrepreneur
student with high vision
proud member of cortezgroup
Arielle Cortez -
personal assistant - volunteer part-time
visionary and courageous with strong desire to get involved in company's vision
student with strong leadership skills
proud member of cortezgroup
copyright © 2012 cortezgroup international inc.